Back to School Across Nashville
Jones-Paideia Elementary Magnet School's Back to School Block Party
Jones-Paideia hosted a back to school block party in August. They invited partners to participate and welcome students and their families. Dancers and drummers from Pearl Cohn entertained the attendees, and popcorn and popsicles were consumed. Students received backpacks and other supplies. Jones Paideia's church partner, St. George's Episcopal Church, handed out brightly colored socks to the students. Way to love our city!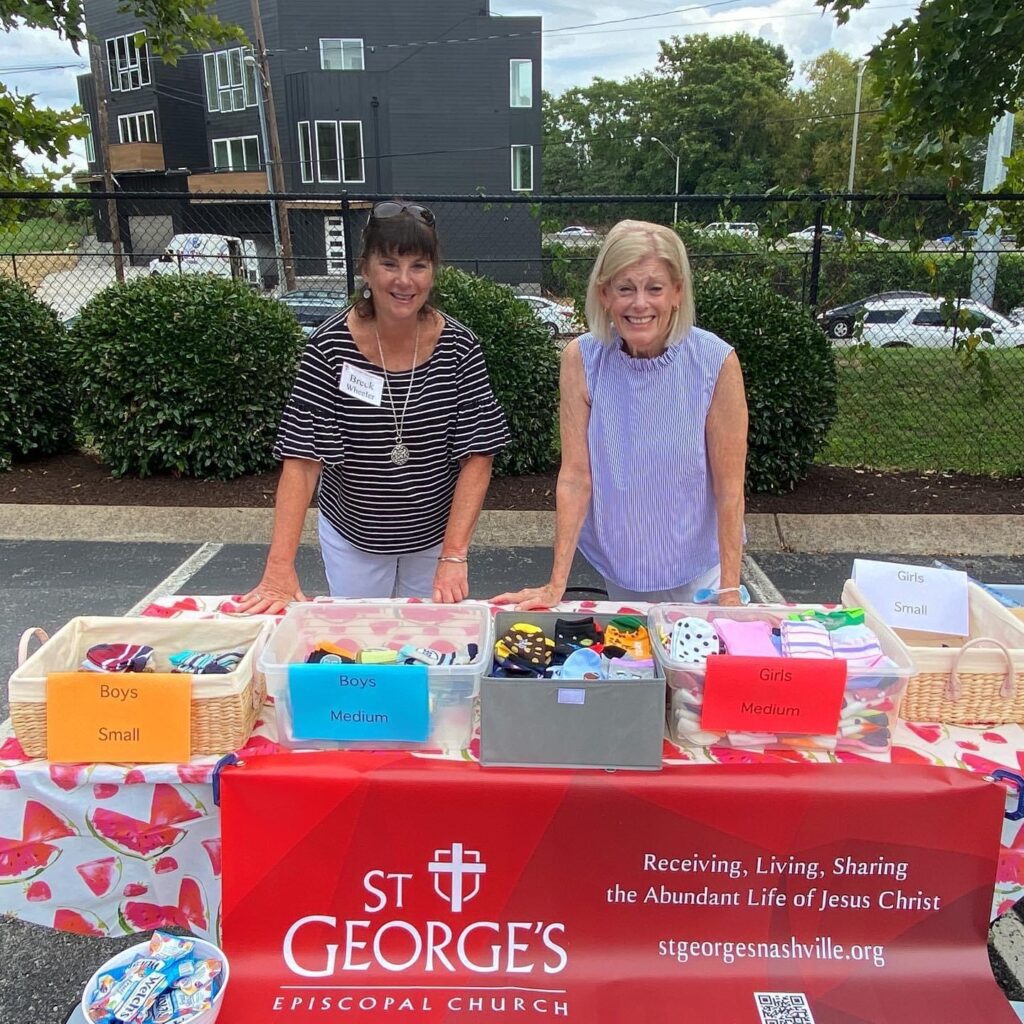 Park Avenue Elementary School's Open House
Park Avenue Elementary held its Open House for parents and families at the end of August. Immanuel Nashville volunteers managed the sign-in table and welcomed the students and families back to school with cookies. This was such a great way to be the hands and feet of Christ!
Belle Meade United Methodist's Missions and Ministries Fair
Belle Meade United Methodist's United4Hope team represented H.G. Hill Middle School at the church's missions and ministries fair. What a wonderful way to recruit new volunteers for the 2022-2023 school year!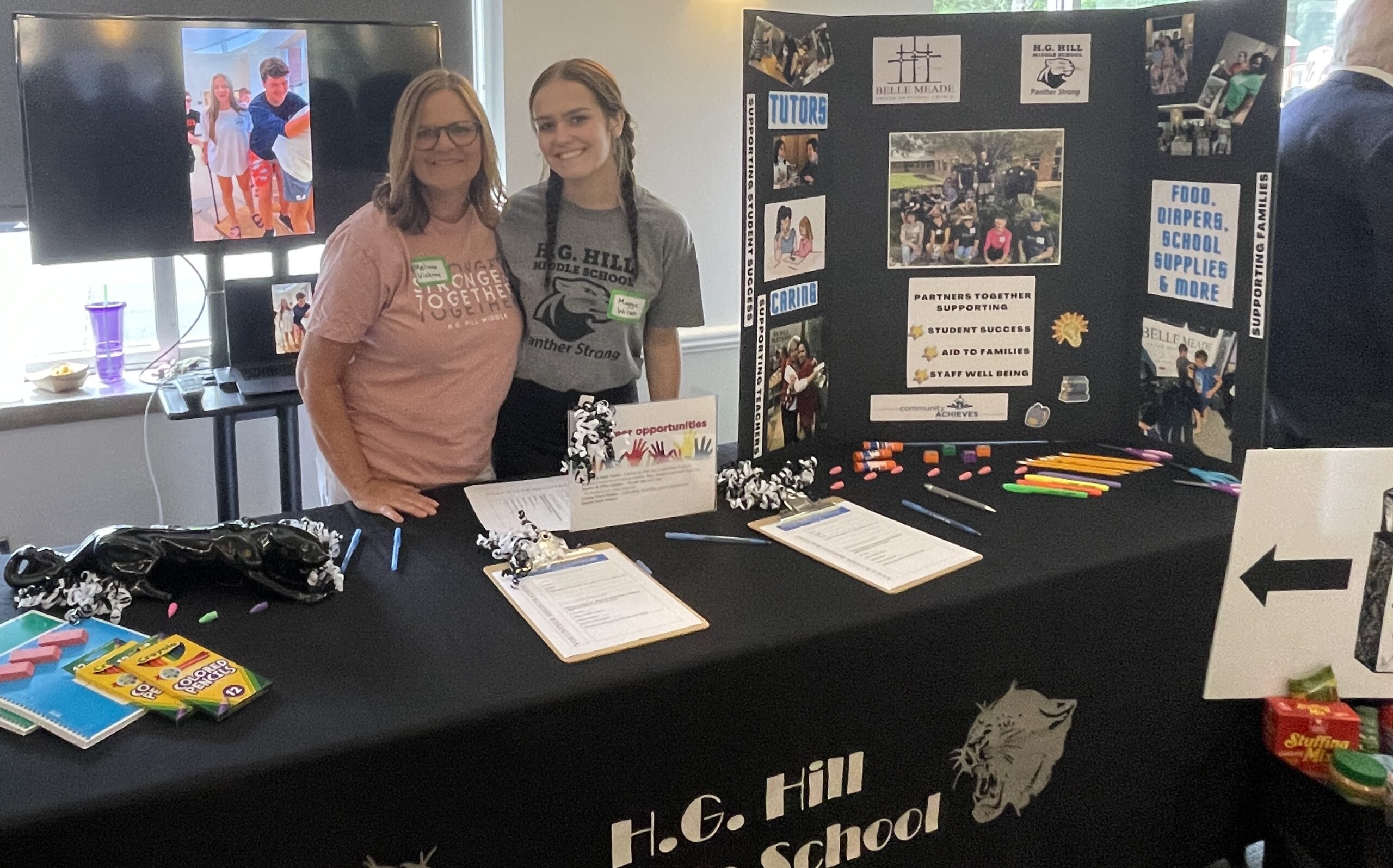 Cockrill Elementary Open House & Church Partner Meeting
Ephesian Primitive Baptist Church served the Cockrill Elementary community at its Open House night by providing toothbrushes for students and families to take home. They even attached an encouraging note to each toothbrush! Cockrill Elementary also has multiple church partners who met with the school's Community Schools Coordinator, Cheyenne Williams, to identify how they might come together to serve the families and staff at the school this year. This was an incredible image of God's people uniting to love our city!