Belmont Church – The Gift of Giving Testimonial
"[The Gift of Giving] is an opportunity for the spiritually-minded to touch Nashville families in a meaningful way." -Phil Boeing
Belmont Church has been a committed church partner of Carter-Lawrence Elementary Magnet for many years. I had the opportunity to speak with Phil Boeing, one of the church's United4Hope Coordinators, about Belmont's involvement with The Gift of Giving. I was so encouraged to hear about the ways that providing Christmas gift support to Carter-Lawrence students and families over the years has impacted their church/school partnership, and I know you will be, too!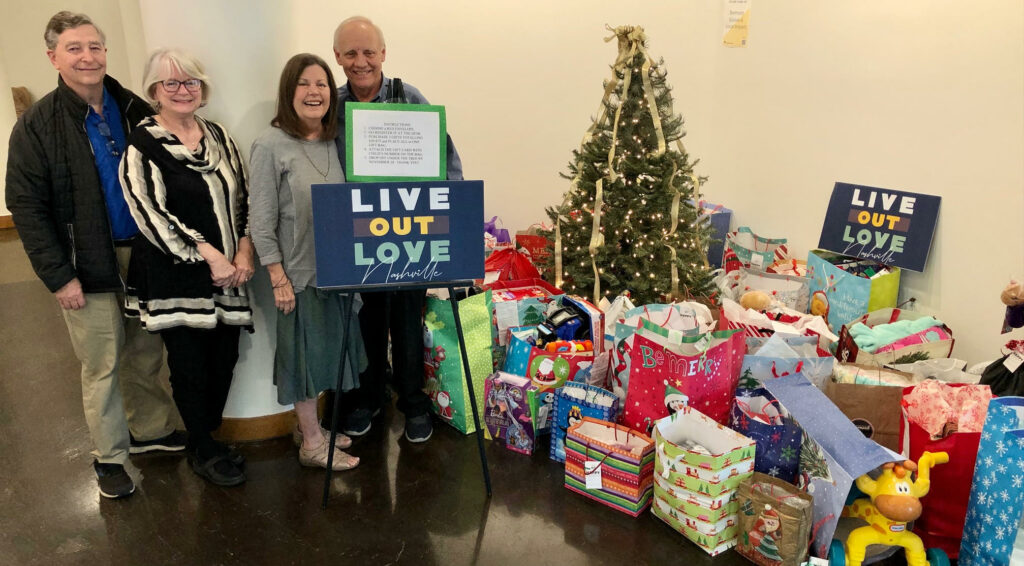 Many years ago, Phil and his congregation decided to partner with Carter-Lawrence Elementary Magnet in providing Christmas gift support to families in the school. According to Phil, this was "a natural way to enhance the work that they were already doing in the school." In early November, you will find a Christmas tree filled with red envelopes in the lobby of Belmont Church. Each red envelope contains the wish list and general information for a single family member. Congregants have the opportunity to take a red envelope off the tree as they leave the church. As Thanksgiving nears, the lobby begins to fill up with Christmas gifts for the Carter-Lawrence students and their siblings. The gifts are intentionally collected in a common area, so that they may be prayed over as they accumulate. In this way, every individual in the church gets to participate in extending the love of God to their Carter Lawrence neighbors.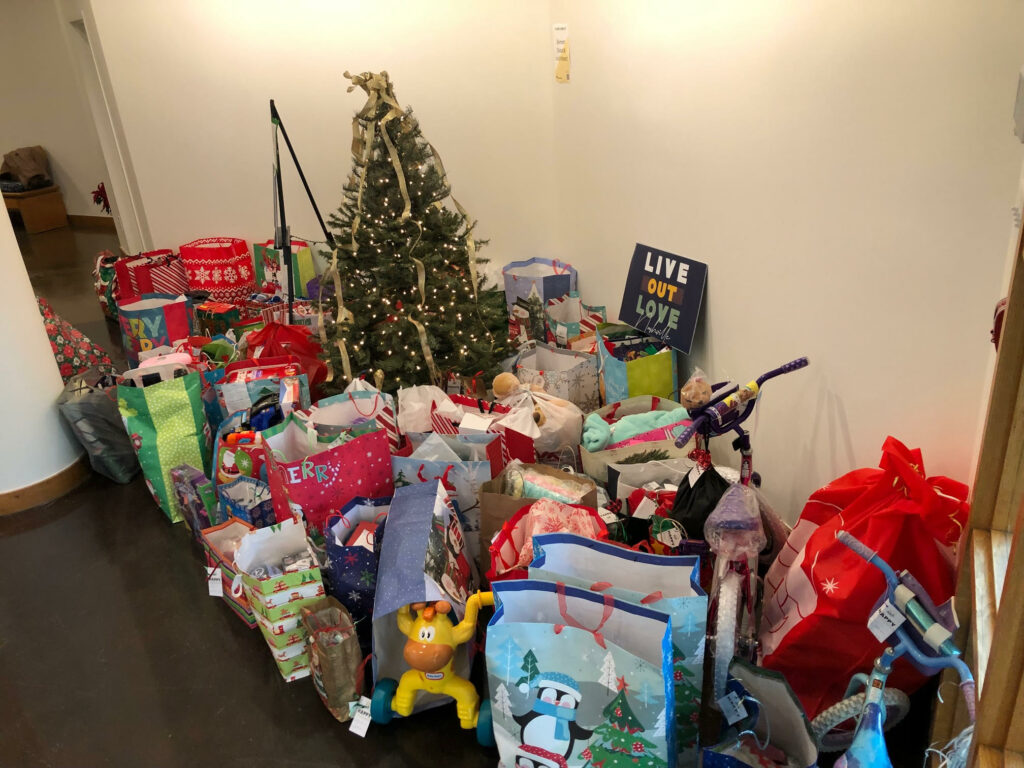 The Impact
Phil described his congregation as a body of believers that loves to serve. After years of providing holiday gift support, the people of Belmont Church now look forward to this opportunity each year because they know the joy that comes in giving. According to Phil, providing assistance around the holidays is an incredible way to reach families and be able to bless them. "God will make good things come from our efforts," he said. The families, faculty and staff of Carter-Lawrence Elementary Magnet have always expressed so much appreciation for the generosity of their friends at Belmont Church.
The Gift of Giving is a wonderful opportunity to have a positive effect on the students and families of Nashville schools, and as Phil said, "the need is real."
If your church is interested in supporting Metro Nashville Public School families through providing holiday gift assistance, you can sign up by clicking HERE.