New Season at United4Hope
We are so excited to move into the new season with cooler temperatures, school activities, and brand-new partnerships while continuing to celebrate our longtime church/school connections. This is what we call a "good busy" as we meet with many area churches and schools in an effort to pair them with each other in meaningful ways.
This week we are highlighting Christ Church Latina and their new partnership with Oliver Middle School. Alicia Monrroy and Pastor Anibal Morales have linked arms with Dr. Meagan Smart and Tamika Gordon-Snead at Oliver to begin to walk alongside their staff and students this year. They have a great plan to begin by loving on their teachers and staff each month. This is so important as we know how much they pour into the lives of these students on a daily basis.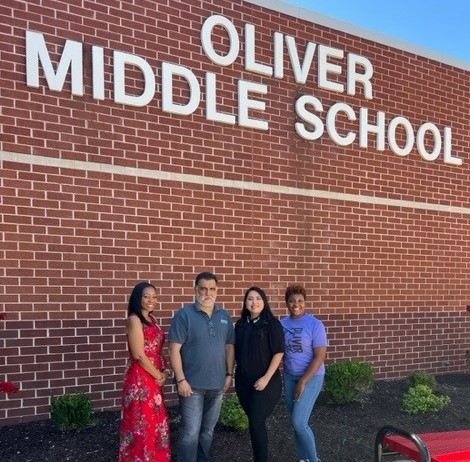 Pictured above (left to right) Dr. Smart, Pastor Anibal, Alicia Monrroy, and Tamika Gordon-Snead