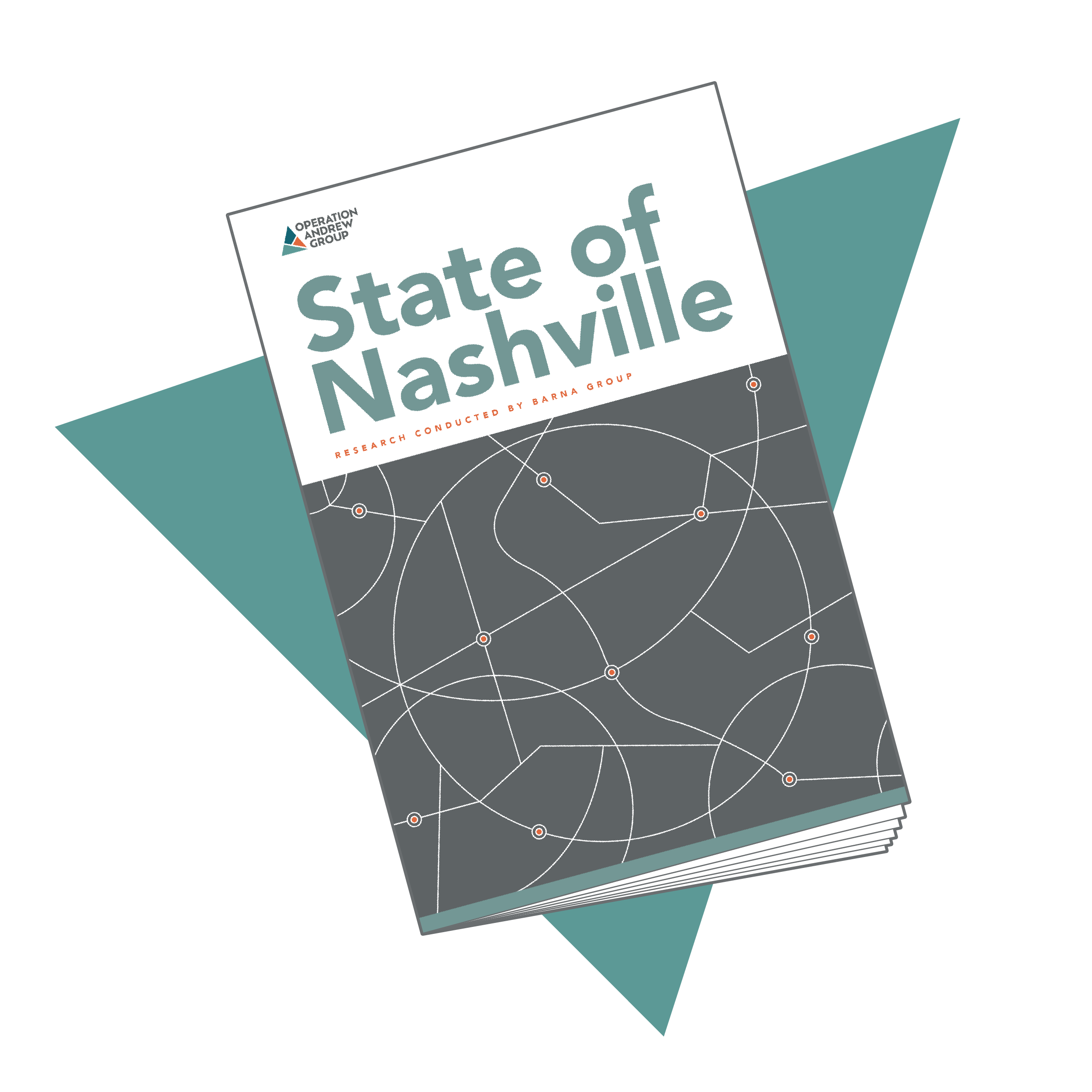 The State of Nashville exists to answer one major question:
What is The State of Nashville report?
In 2022 & 2023, Operation Andrew Group partnered with the Barna Group and Charis Foundation to find the answer to this question by listening to Nashville residents through a demographically representative study. The study allowed us to listen to residents across every generation, race, ethnicity, level of education, socio-economic status, amount of time living here, by zip code, and faith identification. 
Built through the narrative of Nehemiah, The State of Nashville examines the city through the lens of a city re-building, and how people are experiencing all areas of measured flourishing.
By listening to the answers of our neighbors, faith leaders have shared that the data contained in the State of Nashville has been surprising, interesting, and has challenged their felt experiences.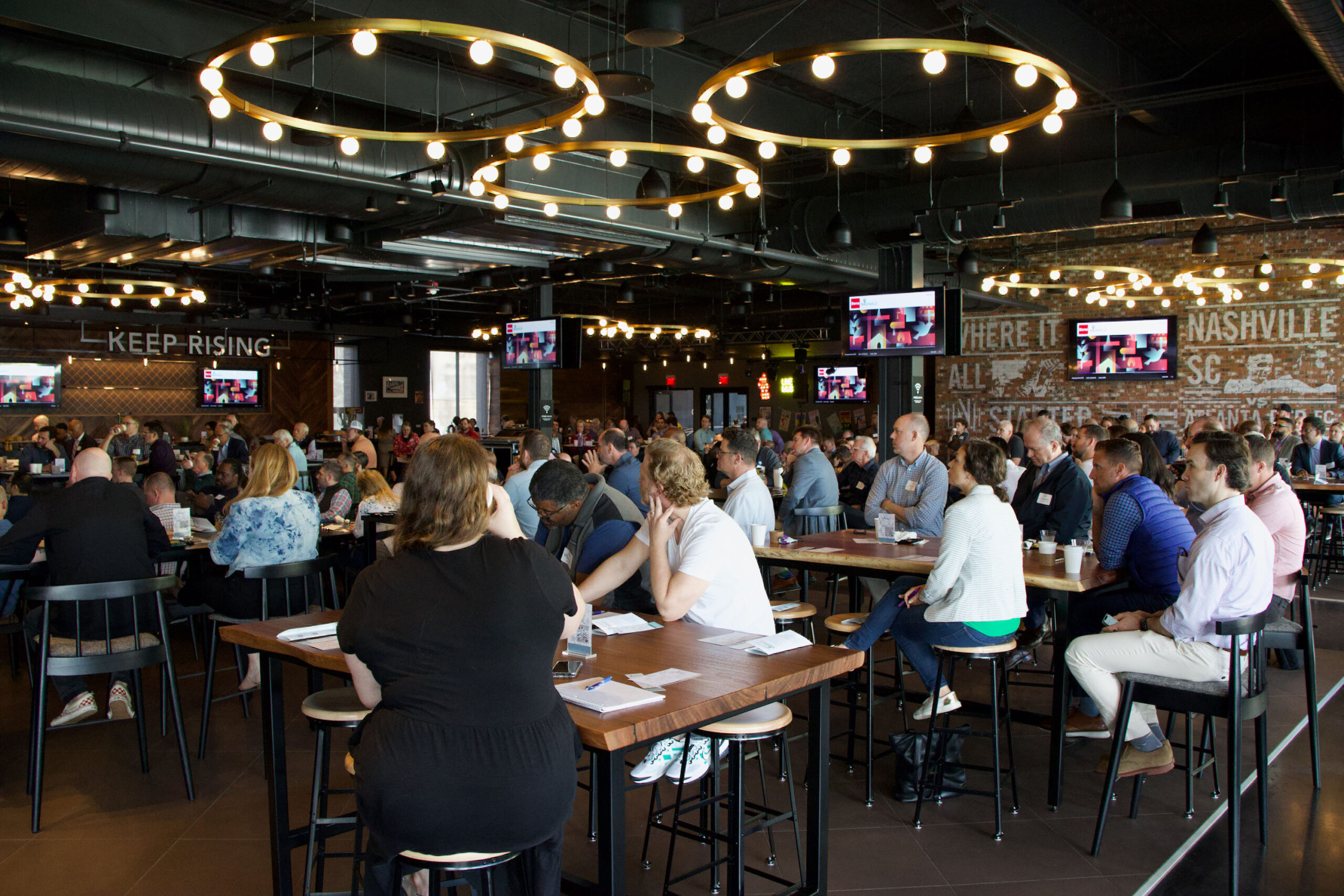 The State of Nashville is an invitation into the reality of our neighbors.
This invitation into the lives of our neighbors is designed to be a resource for pastors, ministry leaders, and community members who love this city and want to see the followers of Jesus love their neighbors well. Covering the greater Nashville area, the study examines how neighbors think and experience:
Human Flourishing
Worldview, Spirituality, & Beliefs
Views on the Church, Christians, & Pastors
The Church and Community Engagement
Church Preferences 
Unchurched People's Barriers
Who identifies as Christian? Are pastors/ministers trusted? How is the emotional health of our neighbors? Why do people stay in a church? What are the issues of Nashville? Are people thriving in work? The answers to these questions and so many more are contained in The State of Nashville and the data is best experienced in community. The State of Nashville can be utilized in several ways and can be customized across demographics to best serve you and your church.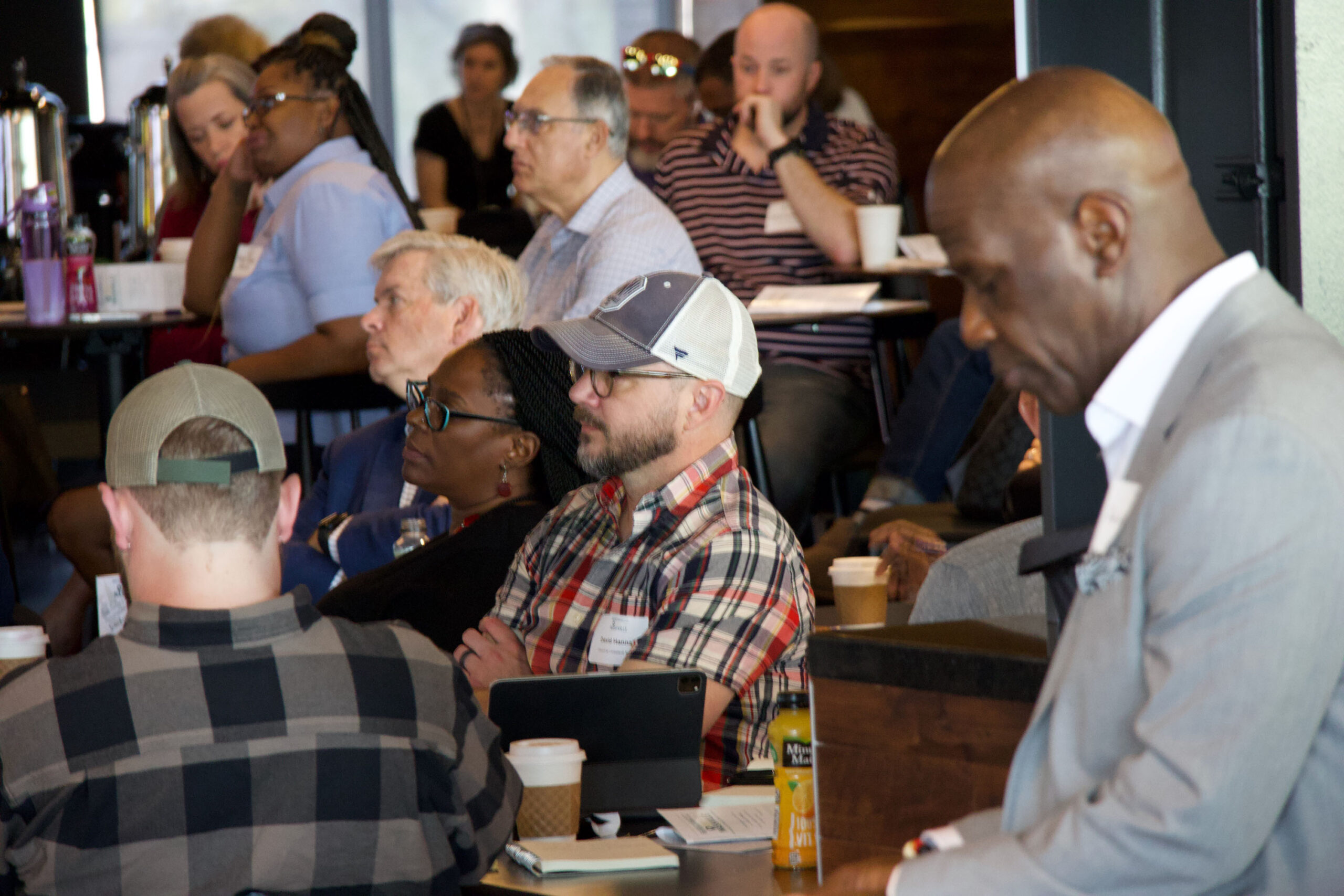 "This information that has been initiated by Operation Andrew Group is insightful and enlightening, and will change the lives and landscape of spirituality and faith-based organizations going forward in Nashville and surrounding communities."
Rev. Omaràn D. Lee
NewWork Fellowship
How Can I Engage State of Nashville?
Get a book for you
Get the book to learn and use as a reference

Join us on November 30 for Pastors Breakfast
Get books for your leaders
Includes 10 books

Get access to the webinar featuring insight from Barna

Get downloadable pdf of key statistics. 

Connect with Operation Andrew Group for best practices in utilizing the research
Bring The State of Nashville to Your Church
Includes 15 books

Get access to the webinar featuring insight from Barna

Get downloadable pdf of key statistics.

Get up to a two hour presentation/facilitated discussion
(Options for presentation include Sunday Morning Sermon, Sunday School class, Facilitated Staff and/or Lay leader training)

Operation Andrew Group will connect to ensure this content can best support your congregation!
The State of Nashville Retreat
Includes 25 books

Get access to the webinar featuring insight from Barna

Get downloadable pdf of key statistics.

Customize the data for demographics that are a priority for your congregation
Get up to a 4 hour retreat for your leaders and community
The State of Nashville was born out of the Nehemiah desire to listen to our neighbors, to experience how we could build a city where all flourish, and to arise and build together as a faith community, each in our own areas of calling.
"Let us arise and build together…and they set their hands to the good work"