U4H 20 Days of Prayer || Day 14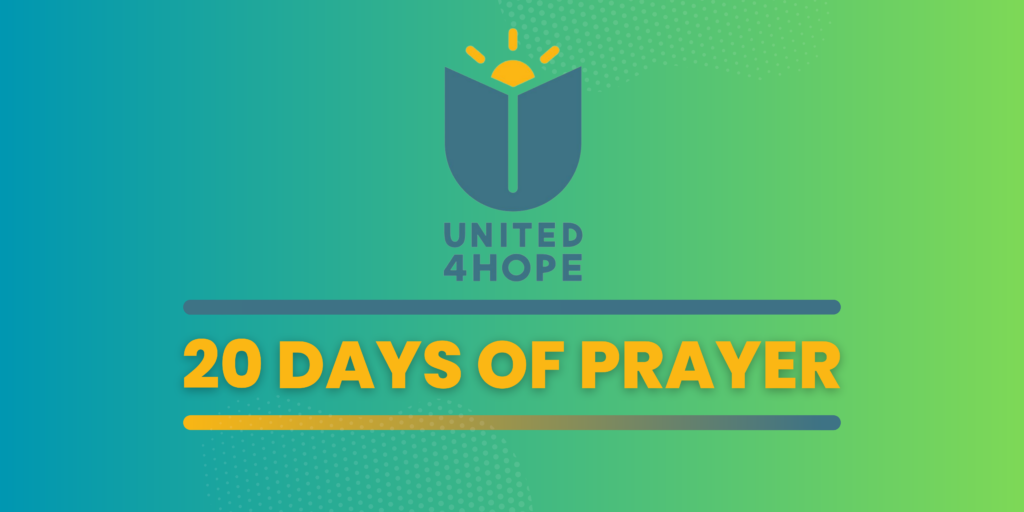 Lord God,
We come to you on behalf of the families of our students, asking that you would guide our families to places of relational health. We know that you instituted the family unit for the care and protection of children, and that in our state of fallenness, the family is far too often a place of hurt and harm. We repent of the times that we have contributed to the dysfunction in our own families, and we ask that you guide us to places of healing and hope.
God, would you break down the strongholds of fear, anxiety, anger, depression, shame, and trauma that have a hold on the families in our community. Would you make us quick to ask for forgiveness and quick to grant forgiveness. We pray that you would make our families places of peace and support.
We know that parenting is a hard job. We pray for assurance and wisdom for our parents as they guide their children towards maturity. May the children find their parents, stepparents, grandparents, aunts, uncles and caregivers to be anchors of unconditional love. May the children find their homes to be safe places to learn, make mistakes, and try again. And may our homes be granted the financial, emotional, and spiritual resources they need to grow and thrive.
We ask this in the perfect name of the Father, Son, and Spirit.
Amen
Know therefore that the Lord your God is God; he is the faithful God, keeping his covenant of love to a thousand generations of those who love him and keep his commandments. – Deuteronomy 7:9