Register to Become an Accelerating Scholars Tutor TODAY!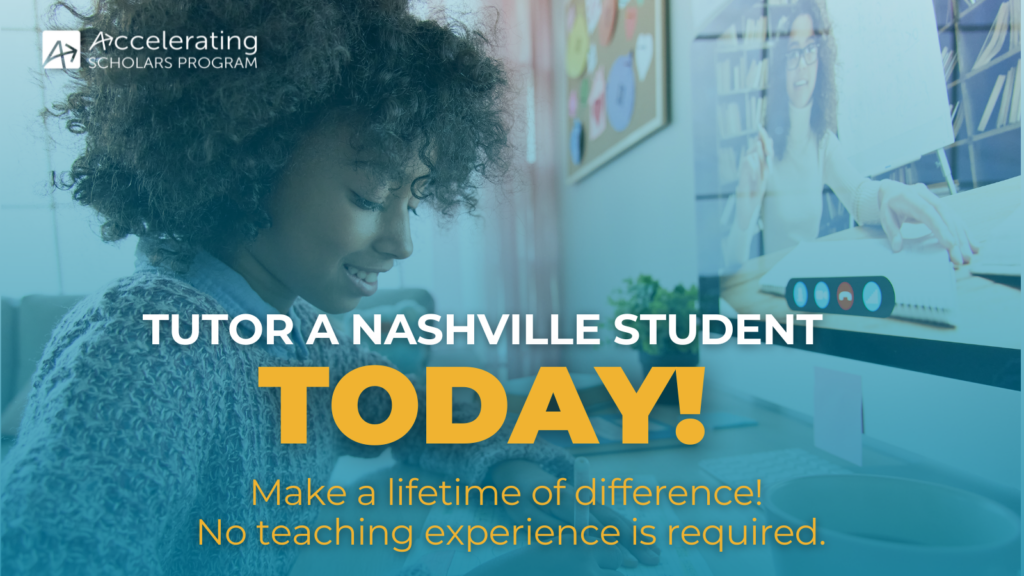 To help even more Nashville students accelerate learning and close any learning gaps in reading and math, we are working with Metro Nashville Public Schools (MNPS) to expand the district's successful high-impact tutoring program.
The Accelerating Scholars program is actively recruiting community volunteers to tutor more than 7,000 MNPS students who need a little extra help and personalized support, especially in elementary reading or middle school and high school math.
Volunteer tutors will be matched with students, based on the volunteer's availability, to provide support in three, 30-minute-long virtual or in-person tutoring sessions every week ​​during the fall semester beginning September 19, 2022.
Tutors will receive training and support from MNPS, PENCIL and Tutor Nashville on all tutoring session plans and materials. Learn More and Sign Up TODAY at AcceleratingScholars.org. The deadline to sign up is September 2, 2022.