U4H 20 Days of Prayer || Day 18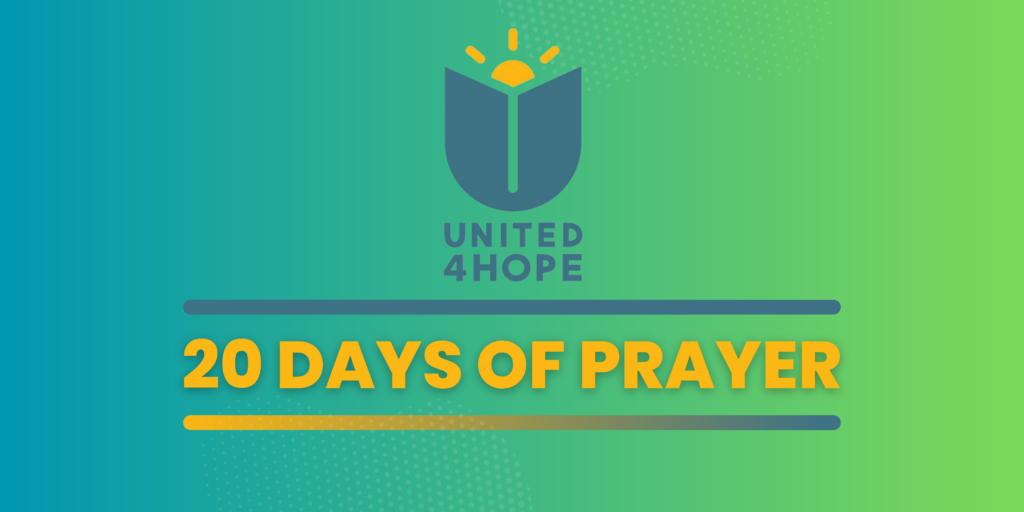 "I urge, then, first of all, that petitions, prayers, intercession and thanksgiving be made for all people — for kings and all those in authority, that we may live peaceful and quiet lives in all godliness and holiness." Timothy 2:1,2 NIV
Our Heavenly Father, we give you thanks that we can come to you. You are the creator, sustainer, and ruler of this entire universe. We ascribe all glory, honor and praise due your name, for you are sovereign and ruler over all. Father, this brings us great comfort, peace,
and joy.
In your created order, you have placed us under authority. Your grace transforms us to see the need for authority as protection. Therefore, we pray for our government, civic leaders, and those who have earthly rule over us. May they be distinguished as ones who regularly seek repentance, are Holy Spirit-led, and seek to lead in ways that reflect your holy, loving, wise and merciful ways.
We pray for our upcoming mayoral and city council race. As citizens of the Kingdom of God, grant us the grace to vote, a privilege you have granted and entrusted to us. Grant us, oh God, discernment, and wisdom as we make those selections.
We ask for your Holy Spirit's guidance as policies and laws are made locally, state and nationally. Grant us a spirit of unity, cooperation, and collaboration within our lawmakers so that they would be gripped by justice and protection of the poor and vulnerable.
We are a fractured city, state, and country; we lack confidence and trust in our leaders. We are quick to judge and villainize. Our Father in Heaven, have mercy on us; we need you more than ever. Visit us with a spirit of repentance. We beseech you, Father, to pour out your Spirit over our city and across our land so that we might experience a mighty Gospel movement.
We pray for your Holy presence to be felt and experienced in our city, in places of government, public spaces and in our schools. Might we, your people,
"Also, seek the peace and prosperity of the city to which I have carried you into exile. Pray to the Lord for it, because if it prospers, you too will prosper." Jeremiah 29:7 NIV
Stan Weber
Director of Donor Care
Operation Andrew Group